STUDENT ACTIVITIES : 42nd Street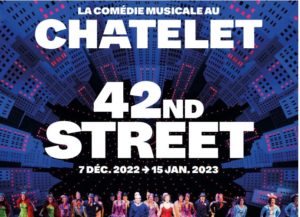 The 6ème2 saw the dazzling performance of "42nd Street" at the Théâtre du Châtelet before Winter break.
Even better, a few weeks before seeing the show, they were able to participate in a 3-part workshop headed by the music director, the theater director and the dance choreographer. 
This activity was partly funded by ASICS.